Ferrari
The team picture
Constructors standing: P2, 504 points
It's now over a decade since Kimi Raikkonen led Ferrari to their last team championship success in 2008, and even longer since Michael Schumacher ruled the drivers roost between 2000 and 2004. The frustration and impatience in Maranello for more titles is starting to show, both within the team and among its legion of fans.
A dominant showing in pre-season testing suggested that the SF90 could be the car that could finally deliver title success, while Charles Leclerc's arrival looked like the final piece of the prize-winning puzzle. So the disappointment of being out-classed by Mercedes in the first race of the season in Melbourne felt like a physical blow that left the teaming reeling for weeks after.
Too many times during the first half of the year, Ferrari tripped up over its own feet. And yet, after the summer there was that stunning period of six back-to-back poles and a hat-trick of race wins. Had they finally turned the corner, or was it a false dawn? A self-inflicted double retirement in Brazil and a mediocre season finale suggests Ferrari still has a way to go.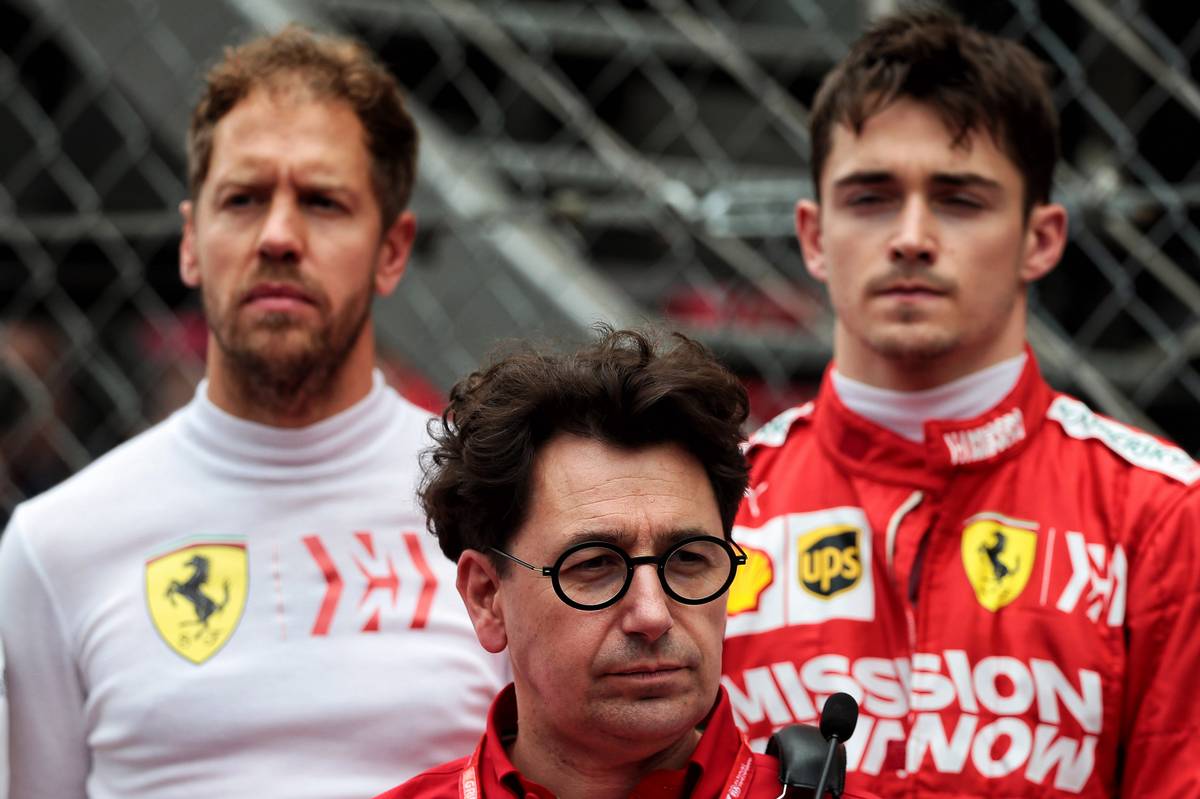 Head-to-head
Charles Leclerc: P4, 264 points
Sebastian Vettel: P5, 240 points
Coming into the season, Sebastian Vettel probably wasn't losing much sleep about the threat of a new, young but still raw talent as his team mate. But in the end, the four-time world champion came out second best in 2019 despite Charles Leclerc's relative lack of experience.
The youngster was the in-form driver in qualifying, beating Vettel 12-9 over the course of the year but by the narrowest of margins, just 0.08s. He was on pole seven times in total to Vettel's two.
It was the other way around in race results, 12-9 to Vettel in this case (both cars were still officially classified in Brazil despite their collision). But in terms of race wins, Leclerc took two (Belgium and Italy) and Vettel just one (in Singapore)- so the Monegasque just comes out here as well.
As a consequence of all this, Leclerc pips Vettel and supplied 52% of the team's points, finishing one place ahead of Vettel in the year-end drivers standings.
Looking to the future
Ferrari promised so much at the start of the year, and yet ended up as the bridesmaid again for the third year running. What do they have to do to beat Mercedes and win the title again?
Well, for one thing they need to get a better grip on tactics, execution and driver management. Too many times they had the best car on the track only to end up handing victory to Mercedes on a silver plate, who really do know how to maximise their resources in a crunch. Have Ferrari now learned their lessons from 2019, and will they be able to get on top of their gremlins next year?
A key problem will be how to handle their drivers. Trying to put Leclerc back into the 'number two' box won't work; but there's also the concern that without unequivocal backing from the team, Vettel may become disillusioned and his form wane still further. It will be a very tough nut for Mattia Binotto to crack.
The post F1i Team Reviews for 2019: Ferrari appeared first on F1i.com.