F1 heads for the Black Sea coast and the resort of Sochi this weekend as the teams begin a slightly less hectic second half of the 2020 season.
After three consecutive triple-headers with only a week's break in between each one, the autumn schedule is rather more spread out along the countdown of the 17 races that will comprise this rescheduled campaign.
However, Mercedes and Lewis Hamilton will certainly not be complaining. The dominant F1 constructor have won seven of the nine races so far and Hamilton has won six as he closes in rapidly on equalling Michael Schumacher's record of seven World Championship titles.
The 35-year-old Briton has a fine record at Sochi too and whether it turns out to be as straightforward as his serene victories this season in Spain and Belgium, or as dramatic as his wins at Silverstone and Mugello, there is no question Hamilton is the hot favourite to make it seven out of 10 for the campaign.
Here's everything you need to know ahead of the Russian Grand Prix…
When is the 2020 Russian Grand Prix?
The start times for the Russian Grand Prix are as follows:
Practice 1: Friday September 25, 1100 local time (0900 BST)
Practice 2: Friday September 25, 1500 local time (1300 BST)
Practice 3: Saturday September 26, 1200 local time (1000 BST)
Qualifying: Saturday September 26, 1500 local time (1300 BST)
Race: Sunday September 27, 1410 local time (1210 BST)
Where does the 2020 Russian Grand Prix take place?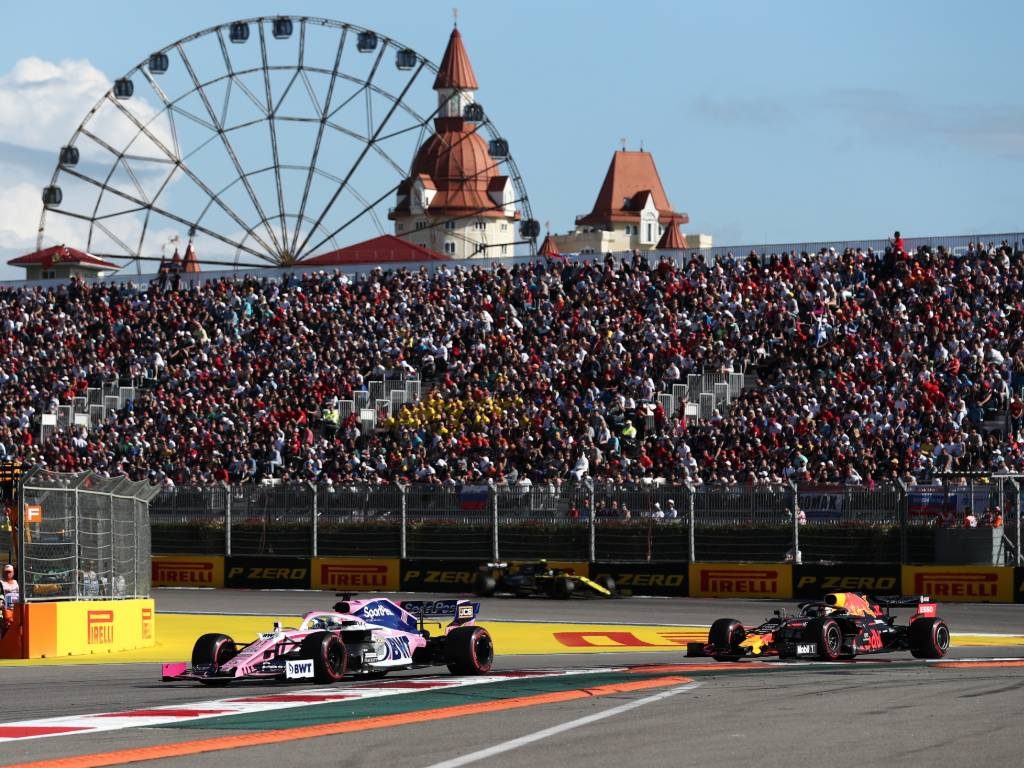 The Sochi Autodrom initially formed part of the venue used for the 2014 Winter Olympic Games, but the tropical beach holiday resort on the Black Sea coast is now considered a Formula 1 hub.
The 55,000-capacity venue was designed by renowned German architect Hermann Tilke and a single lap takes in 1.7km of public roads, featuring 12 right-handed corners and six left-handers that combines both high-speed and technical sections.
Maximum speeds of 320km/h can be reached on the straight between Turns 1 and 2 with the average lap speed around the 215km/h mark.
The 5.848-kilometre track, which runs clockwise, is the third longest on the 2020 F1 calendar after Spa and Silverstone. Sunday's race will be run over 53 laps.
Daniil Kvyat has been honoured with the T4 Grandstand – which can see the action at Turns 2, 3, 4 and 5 – being named after the Russian, who made history at the 2014 Australian Grand Prix when he became the then-youngest points scorer in F1 history.
Directions: How can I get to the 2020 Russian Grand Prix?
The Sochi International Street Circuit is in the Black Sea resort town of Sochi in Krasnodar Krai, Russia. There are no direct flights to Sochi from Western Europe but plenty of regional flights. It is likely most air passengers will need to change in Moscow or Istanbul en route to the race.
For race weekend, there are normally special transport options and local buses and trains run to the Imeretinskiy Kurort station which is within walking distance of the track. The train journey from central Sochi to the circuit takes around 50 minutes.
Where can I watch the 2020 Russian Grand Prix on TV?
Pay-TV broadcaster Sky Sports will show the entire race weekend on its dedicated Sky Sports F1 channel. You can also access a live stream of the coverage via Now TV.
Free-to-air broadcaster Channel 4 will show extended highlights from qualifying and the race.
Subscribers to F1's own app can hear radio commentary on the race proper from the BBC and access live data throughout every session.
PlanetF1 will carry live timing and expert commentary on every session of the race weekend, from FP1 on Friday morning to the race on Sunday afternoon.
The Russian Grand Prix will be shown live on TV on the following outlets in other key markets:
United States: ESPN
Canada: RDS (French), TSN (English)
Australia: Fox Sports, One (Network Ten)
France: Canal + (pay TV) and TF1 (free-to-air)
Italy: Sky Italia, TV8
Germany: RTL and Sky Deutschland
Spain: Movistar F1
What are the odds for the 2020 Russian Grand Prix?
Latest bookmaker information shows that Lewis Hamilton is again a red-hot favourite for a victory that would build an even bigger lead in the World Championship standings which already stands at 55 points.
Only his Mercedes team-mate Valtteri Bottas and Red Bull's Max Verstappen, who have regularly shared the podium with Hamilton this season, are regarded as having any chance of denying the Briton a Sochi three-peat after his 2018 and 2019 triumphs.
Here are the leading odds from bet365:
2/5 Lewis Hamilton (Mercedes)
10/3 Valtteri Bottas (Mercedes)
11/2 Max Verstappen (Red Bull)
40/1 Sergio Perez (Racing Point)
66/1 Lance Stroll (Racing Point)
66/1 Daniel Ricciardo (Renault)
(Last updated Monday September 21)
What is the weather forecast for the 2020 Russian Grand Prix?
Friday, September 25: 27c, sunny intervals
Saturday, September 26: 26c, thundery showers
Sunday, September 27: 26c, light showers
Which drivers have won the 2020 Russian Grand Prix?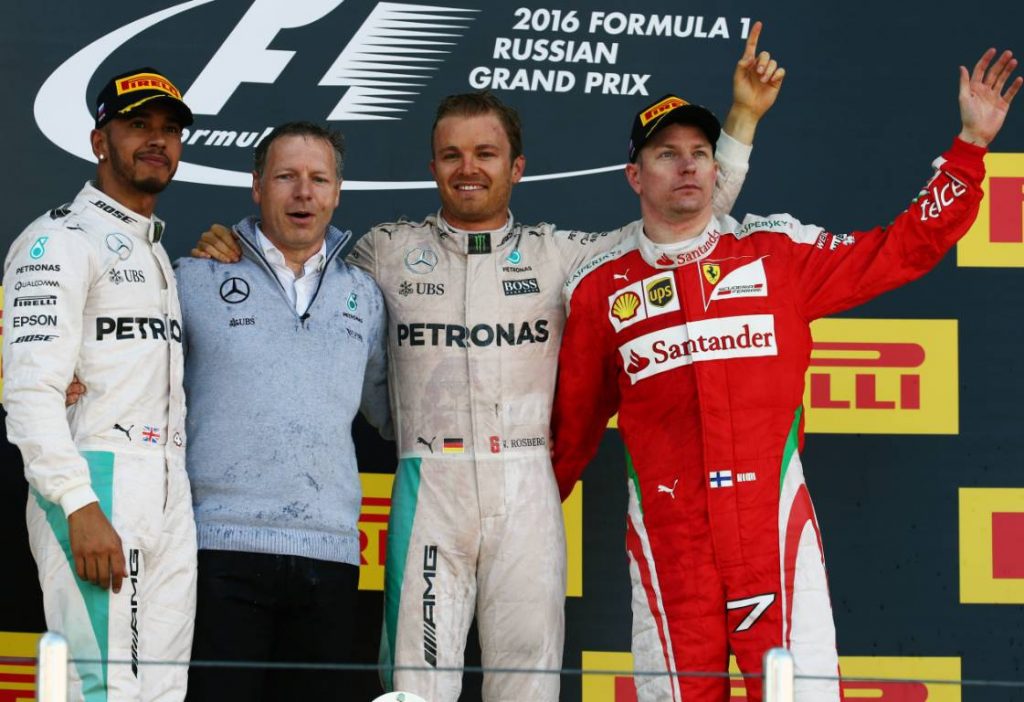 Officially, there was a Russian Grand Prix on two occasions before World War I in St Petersburg, but we only really need to concern ourselves with the six races since the event was inaugurated in the modern F1 era.
Mercedes have a 100% winning record at Sochi, with a victory apiece for Nico Rosberg and Valtteri Bottas sandwiched in between Lewis Hamilton's quartet of triumphs.
Even surprises among the podium-finishers have been rare, although Sergio Perez did bag P3 for Force India, as Racing Point were then named, in 2015.
One point of interest, however, is that in only two of the six editions of the Russian Grand Prix has pole position been converted into victory.
The six winners of the Russian Grand Prix are as follows:
2019: Lewis Hamilton (Great Britain, Mercedes)
2018: Lewis Hamilton (Great Britain, Mercedes)
2017: Valtteri Bottas (Finland, Mercedes)
2016: Nico Rosberg (Germany, Mercedes)
2015: Lewis Hamilton (Great Britain, Mercedes)
2014: Lewis Hamilton (Great Britain, Mercedes)
Race lap record: 1:35.761 by Lewis Hamilton (Mercedes, 2019)
What are the latest F1 Championship standings?
After nine of the season's 17 races, here is how both of the 2020 Championships look at the top end:
Drivers' Championship
Lewis Hamilton – 190 points
Valtteri Bottas – 135 points
Max Verstappen – 110 points
Lando Norris – 65 points
Alex Albon – 63 points
Lance Stroll – 57 points
Constructors' Championship
Mercedes – 325 points
Red Bull – 173 points
McLaren – 106 points
Full F1 championship standings are here
Tyre choices for the 2020 Russian Grand Prix
F1 departs from the Tuscan hills to take on the challenges of Sochi. Discover what teams are up against at the 2020 #RussianGP 🇷🇺 #Fit4F1 more: https://t.co/iGuWiZndsg pic.twitter.com/DBj4TZ3Kcd

— Pirelli Motorsport (@pirellisport) September 21, 2020
It's the three softest tyres in the Pirelli range – the C3 is the hard for this event, the C4 the medium and the C5 as the soft.
The manufacturer say the choice was made "based on the smoothness of the asphalt at Sochi, which is well known for being relatively easy on tyres".
Pirelli added that "the weather is also generally mild in Sochi and there aren't many high-energy corners, making the three softest tyres the ideal choice".
However, they have decided to go one step softer than last year when 10 of the 15 runners classified as finishing the race made only one pit-stop.
Follow us on Twitter @Planet_F1, like our Facebook page and join us on Instagram!