Date published: September 11 2020
Sebastian Vettel was "close" to quitting Formula 1 for good before announcing he would be joining Aston Martin next season.
Told by Ferrari that his services would no longer be required after this season, Vettel has spent the past few months hunting for a new job.
The German stated several times that he would only join a project that he believed in, refusing to stick around just to make up the numbers.
According to F1-Insider, he only made his decision to stay in Formula 1 and join Aston Martin while watching qualifying for the Italian GP.
Out in Q1, the four-time World Champion headed to Parabolica to watch the pole position shoot-out and decided then and there that he wanted to continue racing.
"The decision to stay in F1 and joining Aston Martin was made by Vettel last Saturday, following his qualifying in Monza."

When he watched the cars at the Parabolica and was amazed by the speed it was like: "nope not giving up on this feeling."

This video ⬇️⬇️⬇️#F1 #TuscanGP pic.twitter.com/YPjRG7BPqd

— Eau rouge (@Insidef1) September 10, 2020
Asked hours after his Aston Martin announcement how close he had come to walking away, the 33-year-old replied: "Close.
"But is there a measure of how close you can get?
"It was close in terms of having a lot of thoughts and I have to put myself first in that regard. What's best for me?
"What I've decided now, I believe it's the best for me and I'm looking forward to prove that."
Get your hands on the official Sebastian Vettel 2020 collection via the Formula 1 store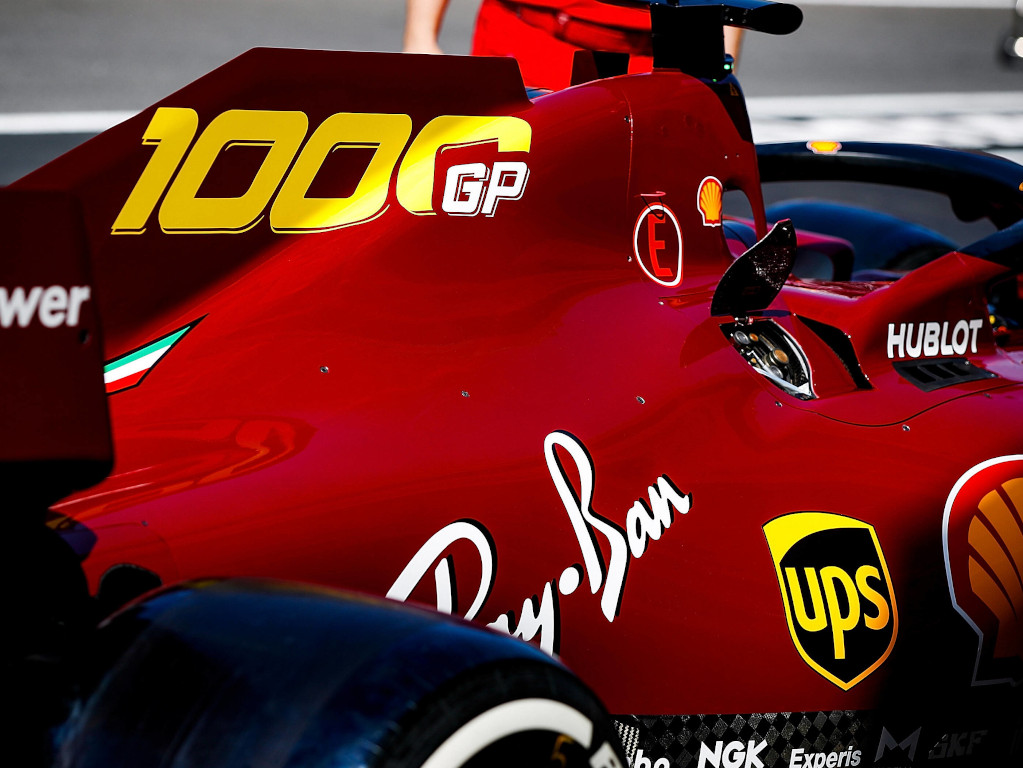 Vettel admits it wasn't an "easy" decision but had been encouraged by Racing Point's performances in this year's championship.
"It wasn't an easy call because the last weeks and months have been quite intense for me," he added.
"It's different and new situation for me to be in and, as I have put out from day one, I felt like I wanted to remain in Formula 1 if there is something that really attracts.
"It was getting more and more clear the team's performances this year have been very encouraging and I think even more than that, is where the regulations are going, into hopefully a more and more level playing field.
"I think it will be a lot of firsts and the first time for the team to be in a position to have probably the same money as other teams and show what they are capable of.
"So anything I can do to help, I am very excited about and I am looking forward to it.
"Things are coming in the right time and in terms of the announcement, it has not been a long time since it was final.
"Obviously Checo [Sergio Perez] made the announcement last night and then I think it was only right to respond straightaway."
After six seasons with Ferrari, Vettel says he is excited for the new challenge that waits.
"I'm looking forward to the change because I believe we can do well," he said.
"I believe the team has huge potential. There's some really good, clever people on board and I'm looking forward to help and show those qualities are there and demonstrate that as well with results."
Follow us on Twitter @Planet_F1 and like our Facebook page.