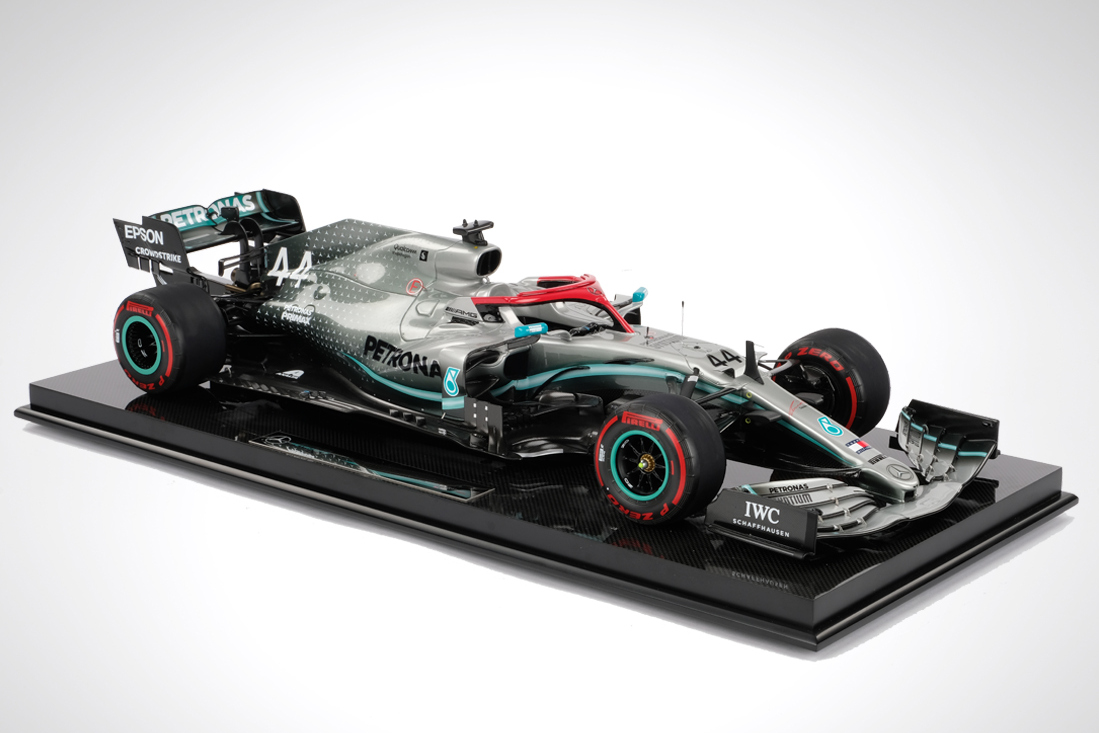 With Christmas just under a month away, it's time for F1 fans to think about what they'd like to see under their tree on December 25.
So here's an idea for the well-heeled – and we mean the very well-heeled – impassioned F1 devotees out there: a 1/8 scale model of Lewis Hamilton's 2019 Monaco-winning Mercedes W10!
The outstanding precision and quality of this veritable work of art is rivalled only by its stunning aesthetics, part of which – the red Halo – pay tribute to the late Niki Lauda.
The limited-edition hand crafted model, produced by prestigious builder Amalgam and marketed by Memento Exclusives, was created in direct collaboration with Mercedes AMG F1.
It's price you ask inquisitively? A mere £6,995!
However, at that price, the Museum-grade acrylic display case is included!
The post Wealthy F1 fans, this is for you! appeared first on F1i.com.